In the Teeth of the Action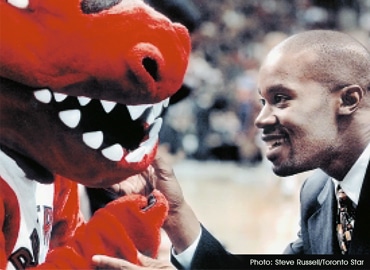 RCDSO member Peter Nkansah jokingly gives the Raptor mascot's incisors an inspection during a recent match with the New York Knicks. As official team dentist for the Toronto Raptors, Dr. Nkansah is front and centre at all the home games.
"I guess some small problem comes up about every other game. The worst I've had is a fractured jaw," he says.
Dr. Nkansah is a dentist and dental anaesthesiologist with a practice in Toronto. He was profiled in a recent feature in the Toronto Star.
View the original issue here (PDF)
Source: Dispatch Magazine